Movie Reviews: Anne with an E Season 1
---
Anne with an E Season 1 (initially titled Anne for its first season) is a Canadian historical drama television series created by Moira Walley-Beckett for CBC Television. The series is an adaptation of the novel Anne of Green Gables by Lucy Maud Montgomery and stars Amybeth McNulty as Anne Shirley, Geraldine James as Marilla Cuthbert, R. H. Thomson as Matthew Cuthbert, and Lucas Jade Zumann as Gilbert Blythe.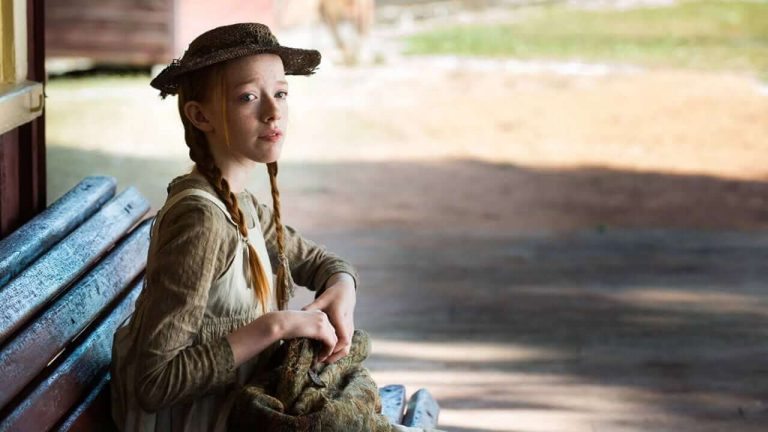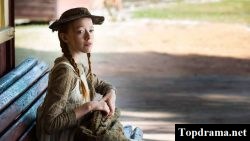 Anne Shirley, a 13-year-old talkative orphan with a bright imagination, is overjoyed when she is adopted. But when she arrives at Green Gables, she discovers it was a mistake. Marilla and Matthew Cuthbert, the aging siblings that run the farm, had sent for a boy. While Matthew immediately likes the girl, Marilla is determined to send her back, but changes her mind when she gets a glimpse of what Anne's life would be. She agrees to a trial period of one week and Anne is determined to show the Cuthberts that she will be useful on the farm. When their neighbor Mrs. Lynde calls her homely, skinny and redhaired, she loses her temper. Marilla says that Anne must apologize; she is determined not to do so as she is not sorry, but Matthew convinces her to ask Mrs. Lynde for forgiveness, which she does in a dramatical manner. Matthew hires a French boy to help with the farm work. When Anne and Marilla are invited to tea by the Barrys, Anne meets their daughter Diana and they swear to be best friends forever and ever. Upon returning home, Marilla asks Anne to put away her scarf and a treasured brooch, with which Anne plays. When Marilla can't find the brooch later she suspects Anne has stolen it and confronts her. Anne insists she didn't take it, but when Marilla threatens to send her away if she doesn't confess, she says she lost it while playing with it outside.
Anne is sent back, but then Marilla discovers that the brooch had slid into the cushions of her chair. She calls out to Matthew who races to catch up with Anne, but he arrives at the station just after the train with Anne has left.
Tags:
Anne with an E
,
Anne with an E Netflix
,
Anne with an E Season 1
,
Anne with an E TV Series