Movie Reviews: Miss Lee
---
Miss Lee (청일전자 미쓰리) is a 2019 South Korean television series starring Lee Hye-ri, Kim Sang-kyung, Uhm Hyun-kyung and Cha Seo-won. Created by Studio Dragon and produced by Logos Film, it aired on tvN from September 25 to November 14, 2019.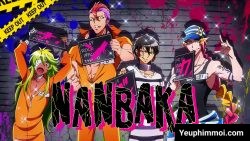 This drama tells the story of Lee Sun Sim (Hyeri), an ordinary employee who suddenly becomes the CEO of the company she works at.
"Miss Lee" will follow the story of Lee Seon Shim, who starts out at the bottom of the food chain and suddenly finds herself becoming the CEO, as she toils to save her company from impending doom. Although Lee Seon Shim has little in the way of credentials and is initially stuck running all sorts of meaningless errands, her unique brand of optimism allows her to persevere and eventually become an inspirational, one-of-a-kind leader.
Yoo Jin Wook is a sharp-tongued realist, who has been through his share of hardship. Although his past experiences have left him jaded, cynical, and unfriendly, Yoo Jin Wook finds his passion reignited after Lee Seon Shim becomes CEO, and he winds up becoming her brutally honest—but helpful—mentor.
Tags:
Chungil Electronics Miss Lee
,
Chungiljeonja Misseuli
,
Miss Lee
,
Misseuli
,
미쓰리
,
청일전자 미쓰리